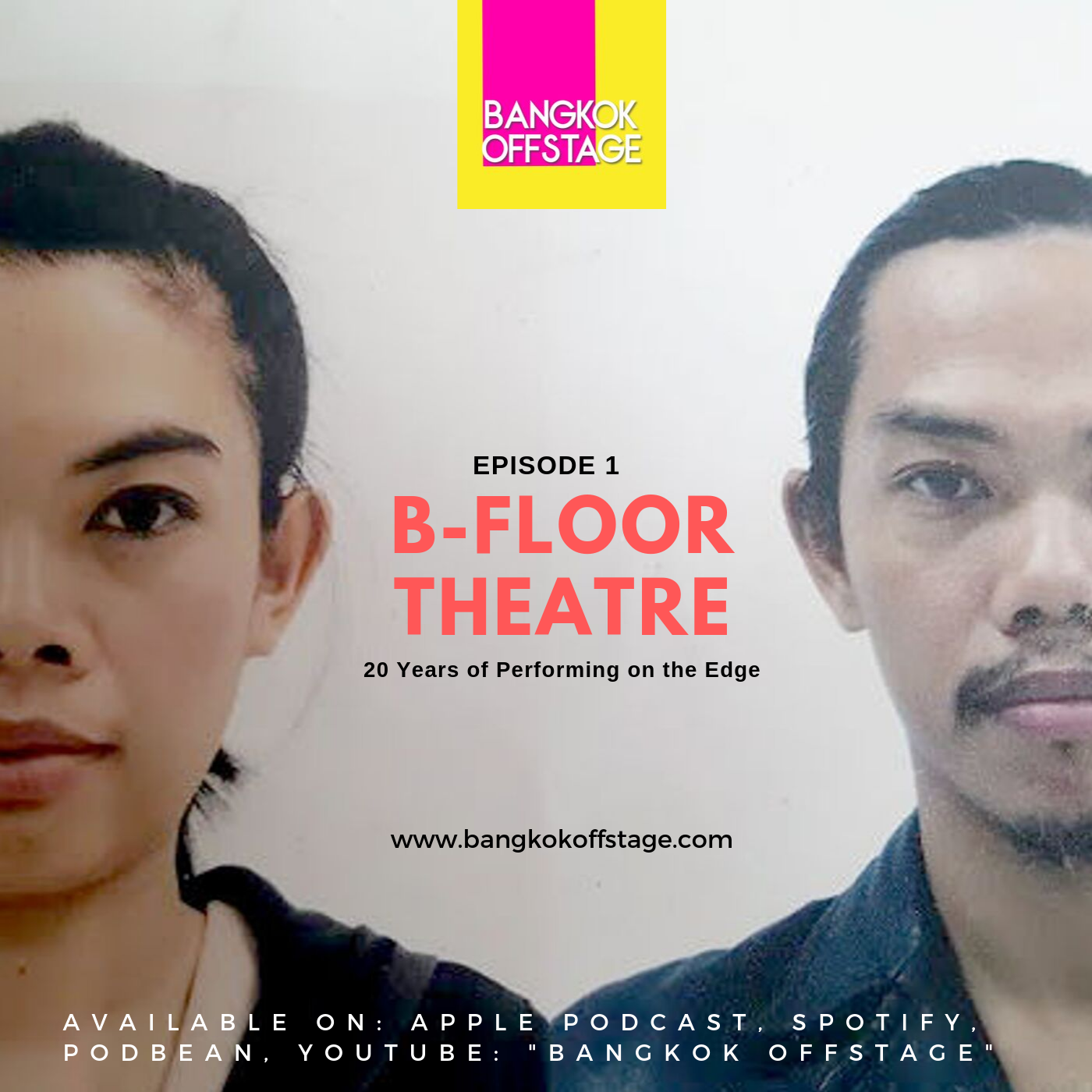 เราสัมภาษณ์คุณจารุนันท์ พันธชาติ (จา) และคุณธีระวัฒน์ มุลวิไล (คาเงะ) ผู้ร่วมก่อตั้ง และ artistic directors ของ B-Floor Theatre ซึ่งปีนี้ทางคณะฉลองครบรอบ 20 ปี B-Floor Theatre เป็นคณะละครที่มีชื่อเสียงด้าน physical theatre และผลงานที่มีเนื้อหาด้านการเมืองและวิธีการนำเสนอที่ชวนขบคิด คุณคาเงะและคุณจามาพูดคุยกับเราเรื่องอดีต ปัจจุบัน และอนาคตของ B-Floor Theatre
---
We interviewed B-Floor Theatre co-founders and artistic directors Teerawat "Kage" Mulvilai and Jarunun "Jaa" Phantachat on occasion of the physical theatre company's 20th anniversary. B-Floor has long been known for its edgy, thought-provoking productions with political messages. Kage and Jaa talk about the past, present, and future of a company that has gained both local and international success.
---
Intro: bilingual
Episode นี้เป็นภาษาไทย
This episode is in Thai.
For excerpts of our interview with B-Floor co-founders in English, please visit http://bit.ly/2OvpHtf 
---
ติดตาม / Follow 
www.bangkokoffstage.com