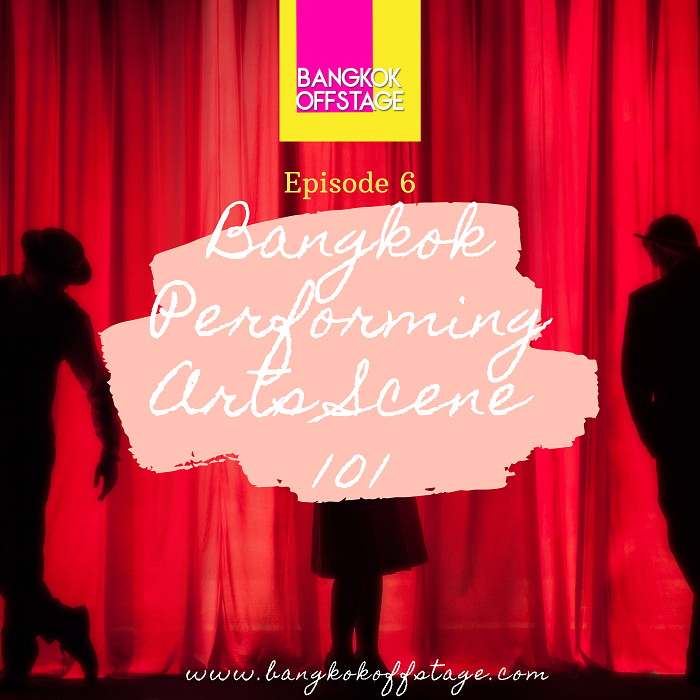 If you're visiting or living in Bangkok and don't know where to begin with the Bangkok performing arts scene, think of this episode as Bangkok Performing Arts Scene for Dummies, who also don't speak Thai. We'll tell you all about performance venues, festivals, and theatre companies that are best-suited for your language skills.
.
สำหรับใครที่มีเพื่อนต่างชาติมาเที่ยวกรุงเทพ แล้วคุณอยากแนะนำให้รู้จักแวดวงศิลปะการแสดงในกรุงเทพ แต่ไม่แน่ใจว่าควรพาไปที่ไหนดี เอพิโสดนี้ เราสองคนจะพาคุณไปทำความรู้จักสถานที่การแสดง คณะละคร และเทศกาลในกรุงเทพกันค่ะ
.
Intro: Bilingual
This episode is in English. Links to all the companies, venues, and festivals mentioned will be posted on the website.
เอพิโสดนี้เป็นภาษาอังกฤษ สามารถดูลิงก์ของคณะละคร โรงละคร และเทศกาลที่ได้รับการกล่าวถึงในเอพิโสดนี้ได้บนเว็บไซต์ของเราค่ะ
.
Original photo of episode cover by Kyle Head from Unsplash

.
ติดตาม / Follow 
www.bangkokoffstage.com