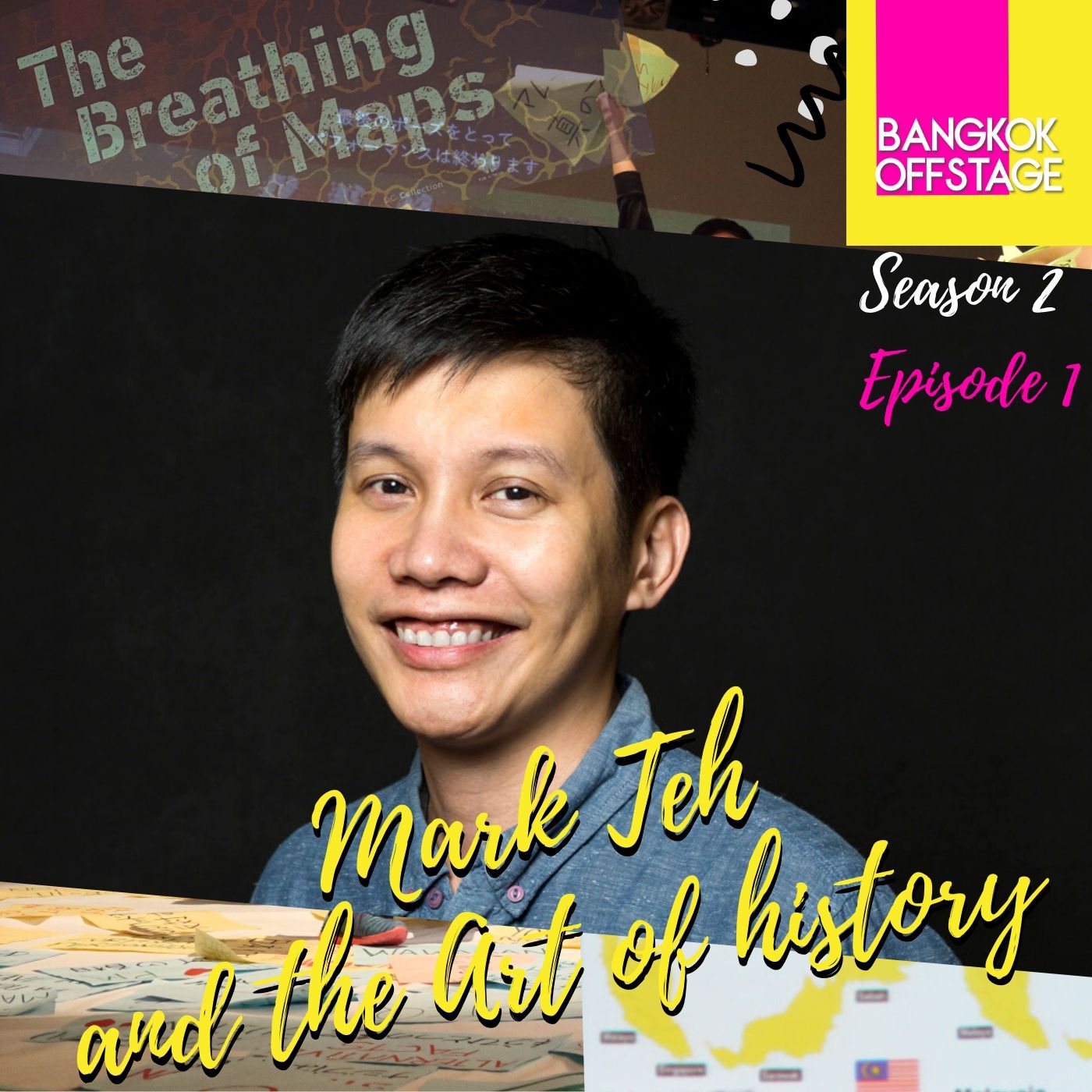 In this episode, we interview Mark Teh, who's a Malaysian director, curator, and researcher from Five Arts Centre. Mark was recently in Chiang Mai and Bangkok for the Breathing of Maps, a program he co-curated with Kumiko Idaka from Japan. The program began in January and featured an exhibition at Maiiam Contemporary Art Museum in Chiang Mai, along with lectures and performances by academics and artists from Southeast Asia and Japan. It then concluded at the Jim Thompson House in Bangkok earlier this month. We talk to Mark about the Breathing of Maps, doing political theatre as a student, and what it's like to work with history and memory as an artist in Southeast Asia.

.
สำหรับเอพิโสดแรกของซีซัน 2 เรามีโอกาสได้สัมภาษณ์ Mark Teh ซึ่งเป็นผู้กำกับ ภัณฑารักษ์ และนักวิจัยชาวมาเลเซียจาก Five Arts Centre โดยล่าสุด Mark Teh ได้เป็นภัณฑารักษ์ร่วมกับภัณฑารักษ์ชาวญี่ปุ่น Kumiko Idaka ในงาน The Breathing of Maps ที่มีทั้งการจัดแสดงนิทรรศการ รวมทั้งการปาฐกถาและการแสดงโดยนักวิชาการและศิลปินจากทั้งในภูมิภาคและจากญี่ปุ่นอีกด้วย ซึ่งเริ่มจัดที่พิพิธภัณฑ์ Maiiam Contemporary Art Museum ที่เชียงใหม่ ก่อนมาสิ้นสุดลงที่บ้าน Jim Thompson ในกรุงเทพเมื่อต้นเดือนกุมภาพันธ์ที่ผ่านมา ในเอพิโสดนี้เราก็ได้พูดคุยกับ Mark Teh เกี่ยวกับ The Breathing of Maps รวมไปถึงการที่เขาเริ่มทำละครการเมืองตั้งแต่อยู่มหาวิทยาลัย และการทำงานกับประวัติศาสตร์และความทรงจำในฐานะศิลปินในภูมิภาคเอเชียตะวันออกเฉียงใต้
.
Intro: Bilingual
This episode is in English. Translated excerpts in Thai will be uploaded on our website soon.
เอพิโสดนี้เป็นภาษาอังกฤษ สามารถอ่านคำแปลโดยย่อเป็นภาษาไทยได้บนเว็บไซต์ของเราเร็ว ๆ นี้
.
ติดตาม / Follow 
www.bangkokoffstage.com