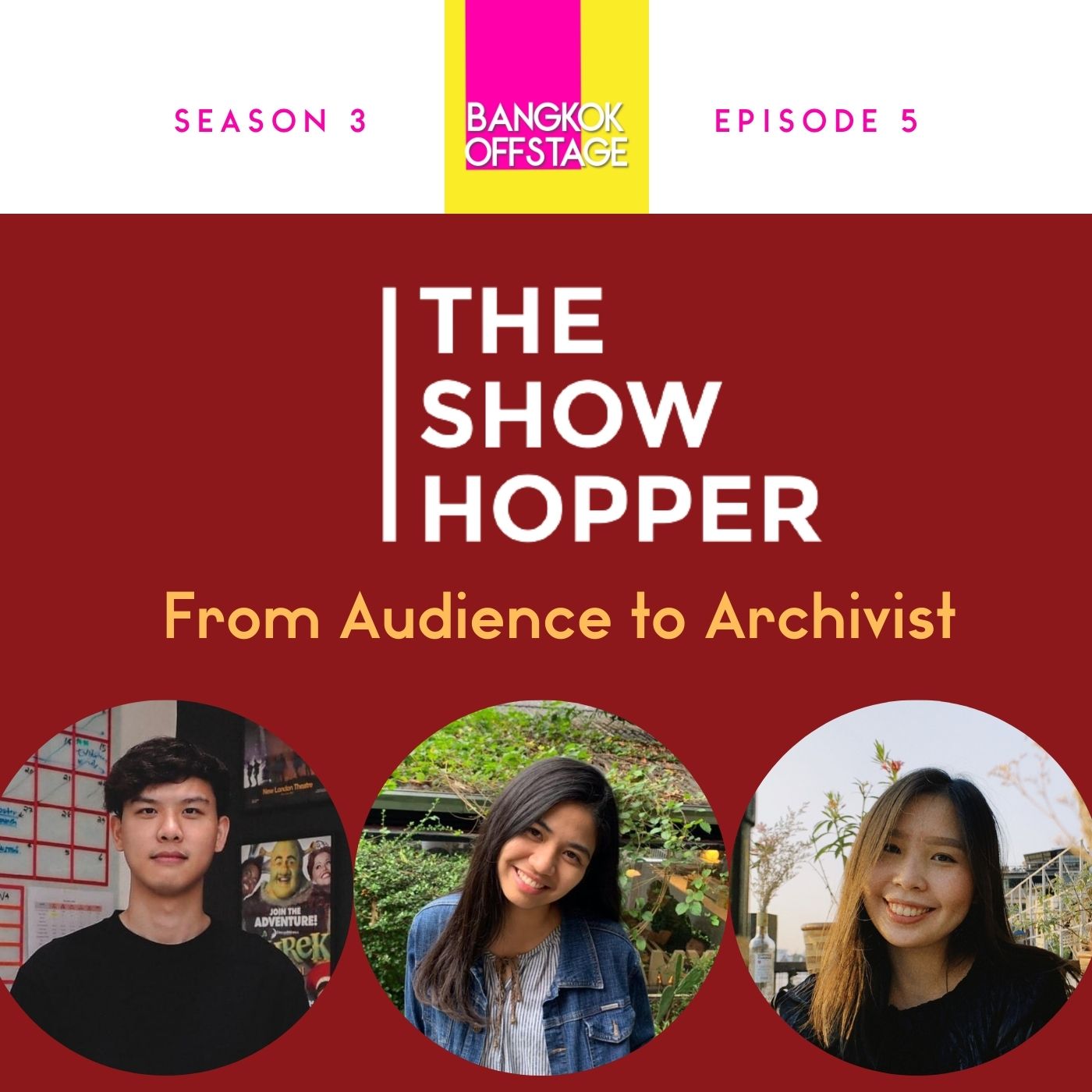 หลายคนอาจรู้จัก Showhopper ในฐานะเพจที่นำเสนอข้อมูลเกี่ยวกับละครเวทีทั้งในไทยและต่างประเทศ แต่ตอนนี้ Showhopper ได้เติบโตขึ้นและมีหลายโปรเจกต์ที่น่าสนใจ Bangkok Offstage เลยไปพูดคุยกับ  เต๋ - วสวัตติ์ ดุลยวิทย์ ผู้ก่อตั้ง, ปิ้ก - ชวิศา ฉายอินทร์ ฝ่าย Merchandising และเบล - ธัญธร คุณาภิญญา ฝ่าย Research & Development ถึงที่มาของ Showhopper กิจกรรมที่ทำตลอด 4 ปีที่ผ่านมา และบทบาทใหม่ในวงการละครเวทีไทย 
.
Showhopper is known in Thailand among theatre lovers as one of the go-to Facebook pages about theatre in Thailand and abroad. But today, Showhopper has grown into something bigger than that and is doing a number of interesting projects. So Bangkok Offstage sits down with its founder Vasawat Dulyavit, Chawisa Chai-in from Merchandising and Thanyathorn Khunapinya from Research & Development to talk about how they got their start, what they've been doing in the past four years, and their new role in the Thai theatre landscape. 
.
เอพิโสดนี้เป็นภาษาไทย
This episode is in Thai. Translated excerpts in English will be available soon on our website.
.
ติดตาม / Follow
.
#BangkokOffstage #BangkokOffstagePodcast