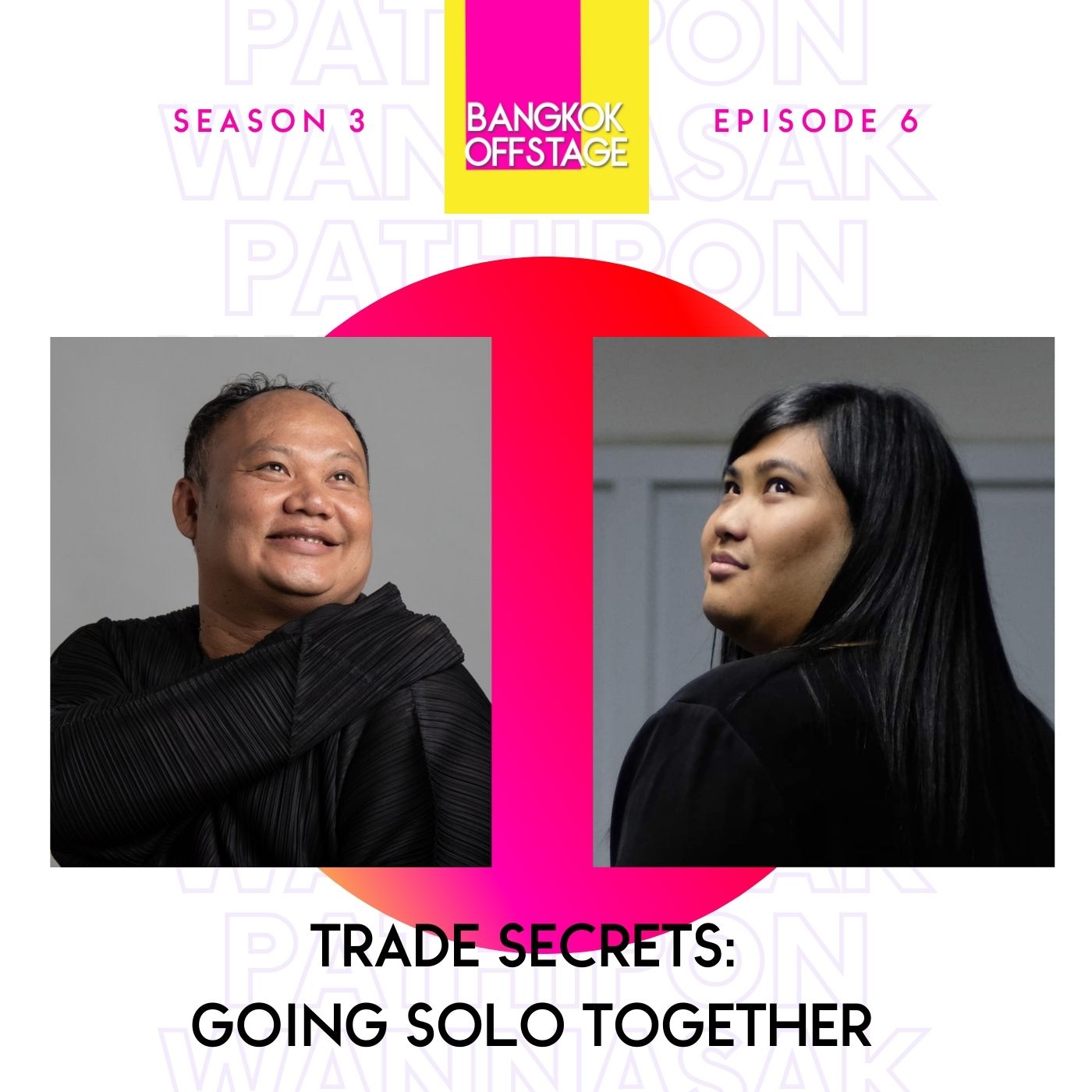 พบกันอีกครั้งสำหรับ Trade Secrets ที่เปิดโอกาสให้ศิลปินรุ่นใหม่มาพูดคุยกับศิลปินรุ่นพี่ โดยในเอพิโสดนี้เราได้คู่ศิลปินต่างรุ่นที่กำลังจะมีผลงานในเทศกาลศิลปะการแสดงร่วมสมัยนานาชาติ หรือ BIPAM เป็นการแสดงกึ่งกระบวนการที่มีชื่อเรื่องว่า "The 4th Rehearsal" โดยแขกรับเชิญของเราก็คือ วรรณศักดิ์ ศิริหล้า (กั๊ก) และ ปฏิพล อัศวมหาพงษ์ (โอ๊ต) ทั้งสองมาร่วมพูดคุยถึงโปรเจกต์นี้ และแลกเปลี่ยนมุมมองเกี่ยวกับการสร้างสรรค์การแสดงเดี่ยวที่มีเอกลักษณ์เป็นของตัวเอง
.
We're back with "Trade Secrets," our special series that gives young artists a chance to speak with more experienced artists. In the second installment, we bring together two generations of queer artists whose work-in-progress performance, "The Fourth Rehearsal," will be featured at this year's Bangkok International Performing Arts Meeting (BIPAM). "The Fourth Rehearsal," is a collaboration between veteran solo performer Wannasak Sirilar and founder of Miss Theatre company Pathipon Adsavamahapong (Miss Oat). They discuss their project and the art of solo performance.
.
เอพิโสดนี้เป็นภาษาไทย
This episode is in Thai.

.
ติดตาม / Follow
www.bangkokoffstage.com
.
#BangkokOffstage #BangkokOffstagePodcast